Many people are talking about Web 3.0, Self Sovereign identity, blockchain, decentralized data and data meshes are definitely some trendy buzzwords these days, But, buzzwords that are shifting the technological landscape and giving YOUR customers or users new dynamics with their data creating a true omni-channel experience. Yup, another buzzword, but legit and something organizations have been trying to achieve for generations.  Sit back, relax, and read further to find out how you can be part of the movement and fix a disjointed process that is very costly to your organization and your humans (customers and employees).
Current Digital Climate Challenges
Let's talk about the real challenges of today and how they are impacting you on a user experience level which ultimately impacts your revenue, your operational costs and, in most cases, results in costly fines.  Who loves getting fines and spending unnecessary money? We guess no one. So don't? Today's challenges are tomorrow's solutions. 
Digital Ecosystems are decoupled and create a broken user experience - let's take some larger companies like Kohler, L Brands, Radisson, Chrysler, and sectors like Government and Healthcare, etc. where there are multiple systems or entities even though they are owned by the same company that one consumer may need to provide trusted information numerous times and sometimes even more than once within one single brand in the umbrella.  This is frustrating to your consumer and why not?  Who wouldn't be?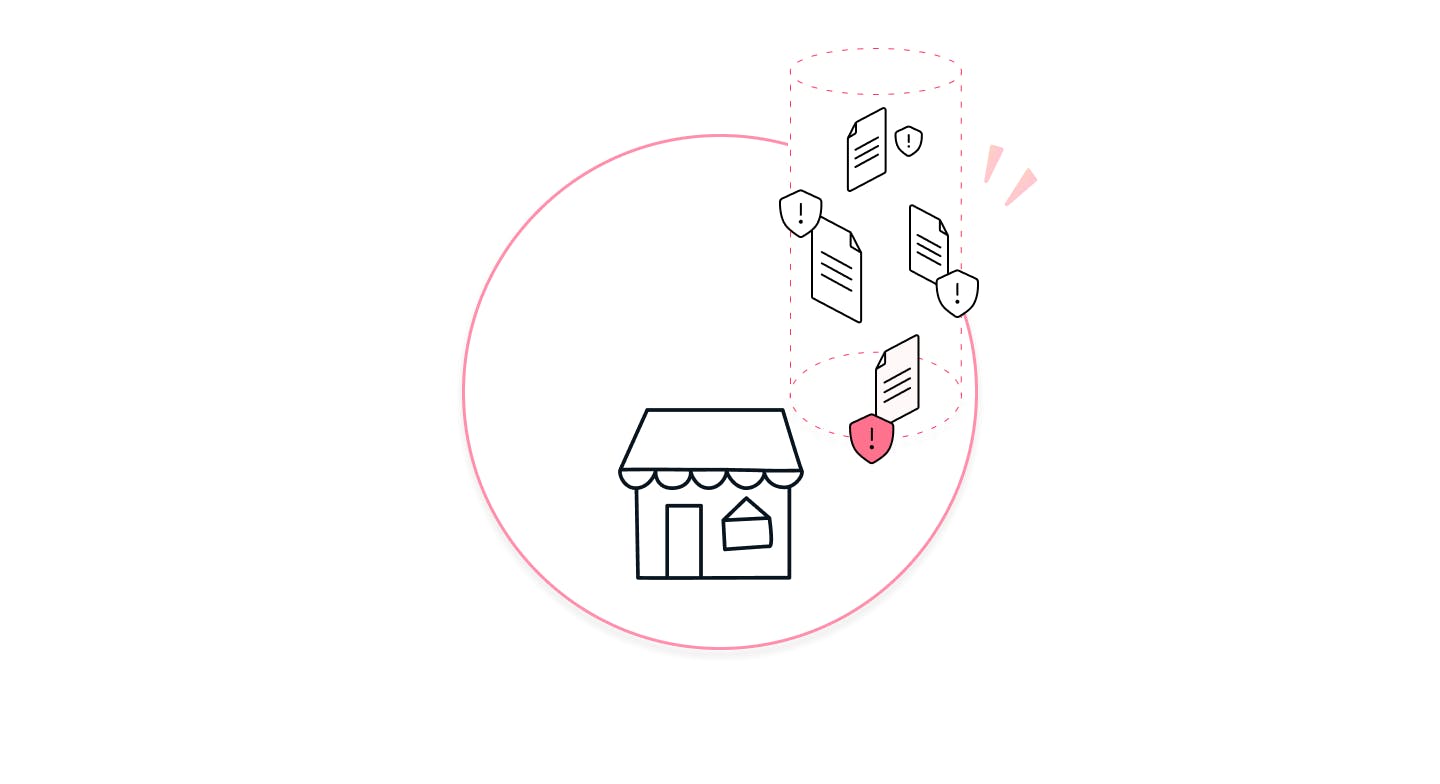 Monolithic Central Databases leave it easy for hackers to steal information and either sell or put it on the dark web.  This breaks the trust and credibility of your company with your users. It hurts the bottom line that can take anywhere from months to years to build back.  On top of it, your users information is now in the hands of bad actors because of you.  But not only do you lose the retention of existing customers, but the new ones as well.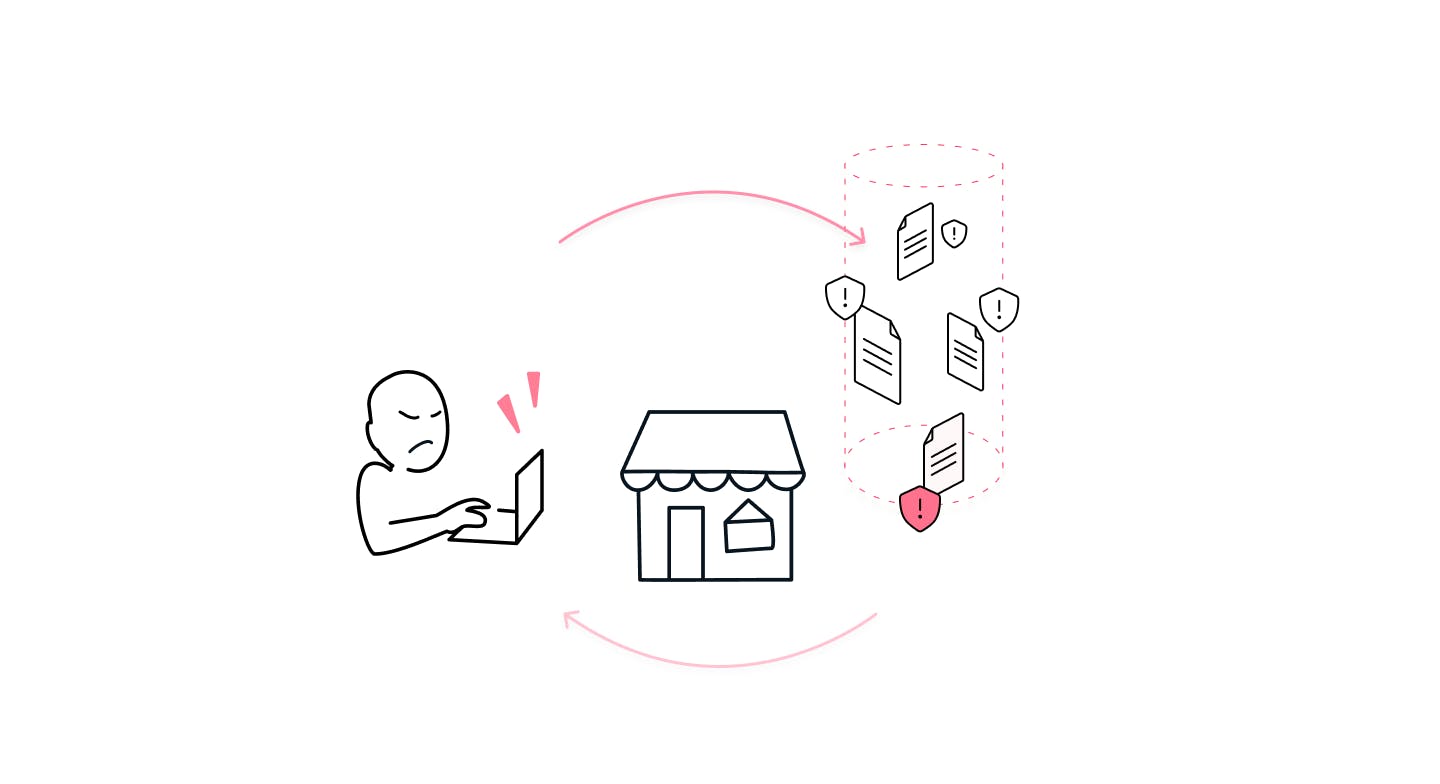 Patching, maintaining and hardening Infrastructure for the monolithic central database is costly and still leaves you open to vulnerabilities.  As a company, you staff employees, tools of all varieties (web filters, spam, phish, antiviruses, anti-malware, etc) and pay for training to hopefully hope your users and employees don't make the mistake of clicking on the wrong link or opening the wrong page.  This can cost from 500,000 (small organizations) to 5-20 million (enterprise organizations) to maintain and you still risk getting breached.  Furthermore, this can  cost you fines on top that can be anywhere from $5,000 (small organizations) to $800+ million (enterprise organizations).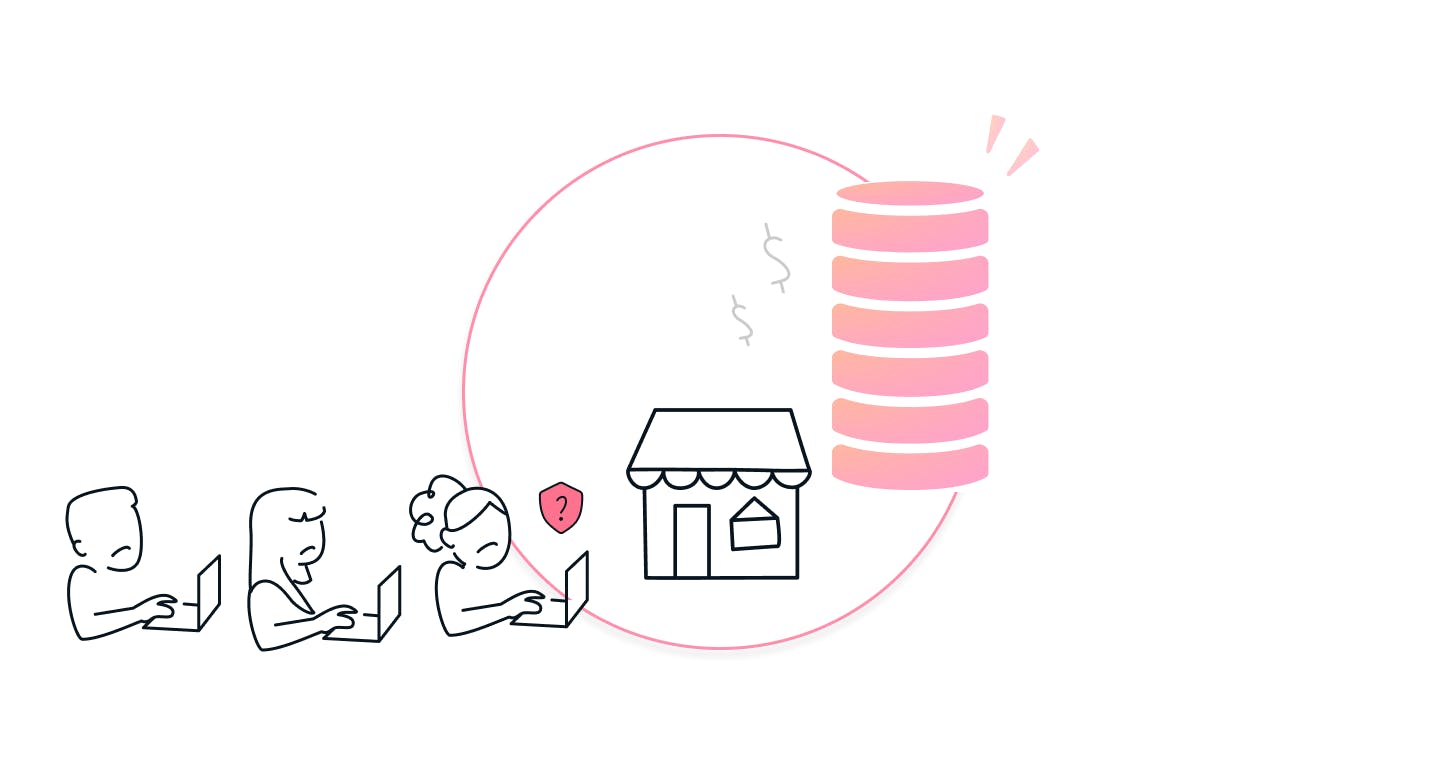 The list of challenges with a centralized on-prem or cloud infrastructure is hurting businesses and more importantly breaking the trust of your users while giving them a poor user experience.
Why Shift the Dynamic?
To be part of the Data Revolution, of course!  
What if we told you that you could give your employees and users the ability to:
Be empowered to own their data and have the ultimate user experience
Save time and money
Still have the ability to gather consumer insights and trends without storing users' data
Increase conversion rates and credibility 
People are tired of sharing credentials and they want to be in the driving seat of the car with their information and manage their risk of their data being stolen. Our suggestion? Give them the power and reduce your regulatory, maintenance and operation overhead costs.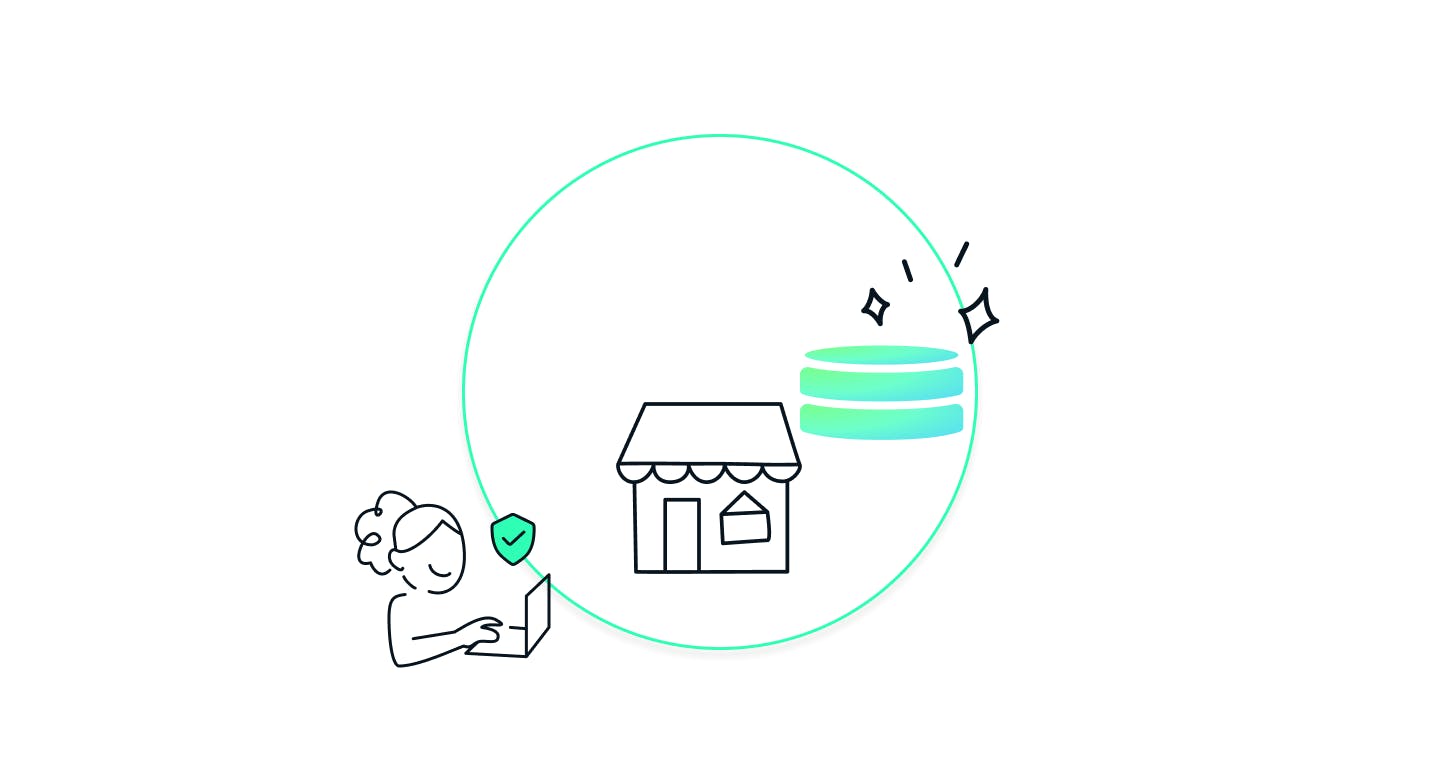 The current technological landscape will no longer work and people are looking to revolt against it all.  So you will either have to evolve or get left behind because humans are evolving without you.  If you choose to be part of shifting the dynamic, keep on reading.
How does sideos help?
At sideos, we provide the Digital ecosystem that allows organizations to create simple microservices for your consumers and employees' interactions within an organization and their brand umbrella.  Think  - All Inclusive Digital Space Resort.  Your one stop for all use cases with one set of data files for the human that can be used in multiple places.  We know, your mind is blown. It happens.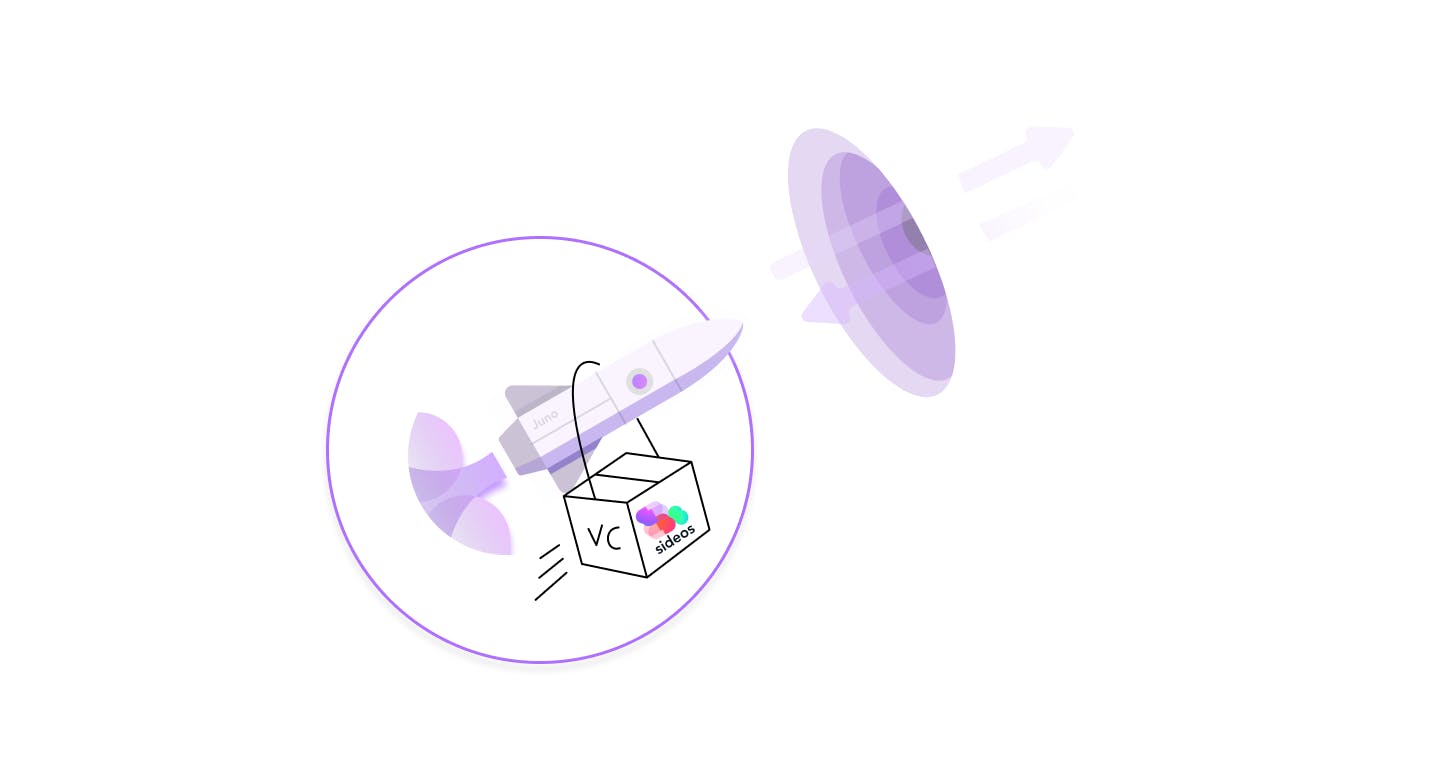 One-Click Login  
Give your employees and users one-click login with a simple QR code that is encrypted and unique to the device and can be used across multiple platforms regardless of brand with storing minimal amounts of information.  This will minimize the ability for usernames and passwords to be stolen and create a seamless experience.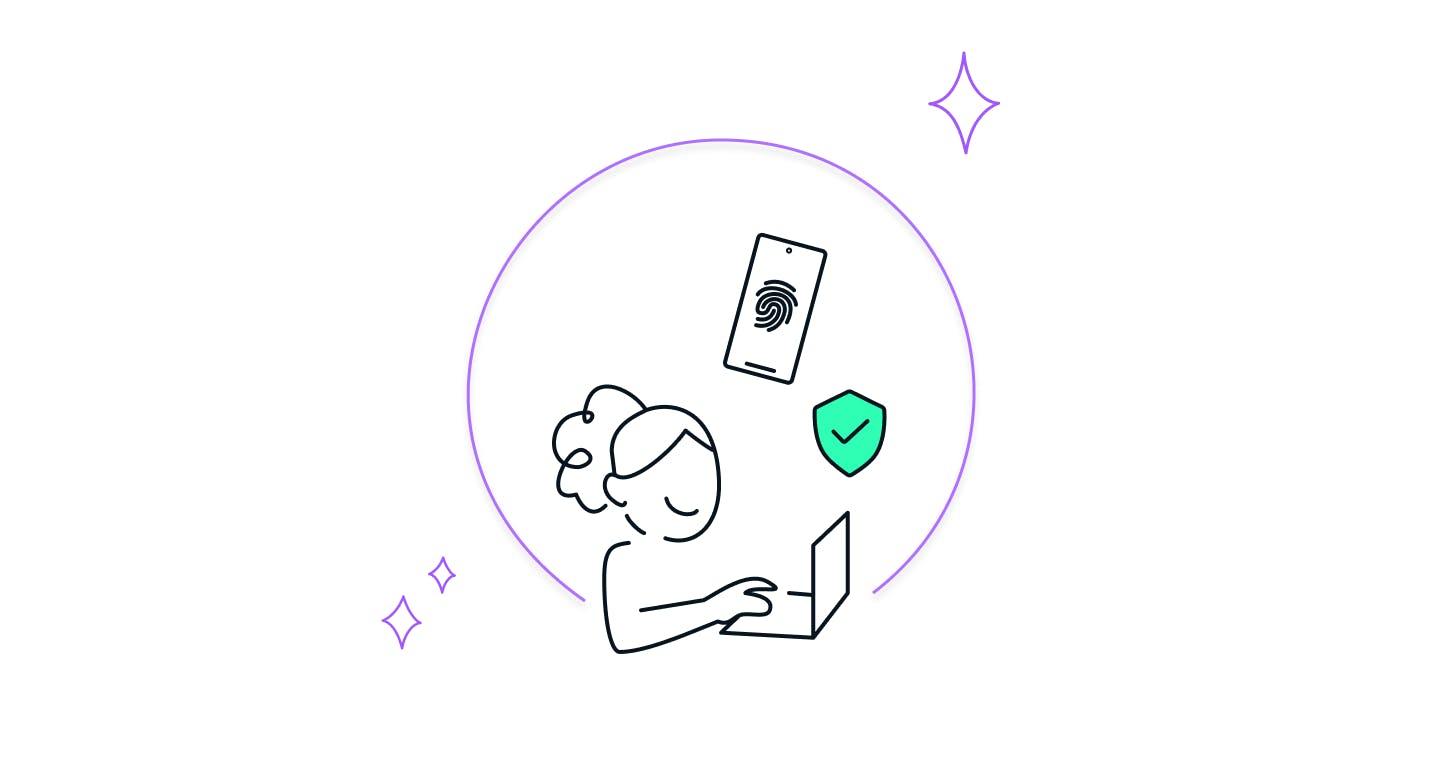 One-Click Data Issuing/Sharing
Once a user signs up for a service or product, issue them a data envelope with your stamp of approval that they can file away in their personal device.  When it's time to use it, they pull the envelope and share again with the simple QR code that is specific to the device.  This will not stop data breaches, but minimize the ability to steal it through decentralizing the data and securing it through biometric authentication by the user device.  Think big - this can be any data (loans, employment applications, hotel booking and check-in, account registration, health records, education records).  This will save so much time for you, your employee and your consumer.  It's a win-win for everyone!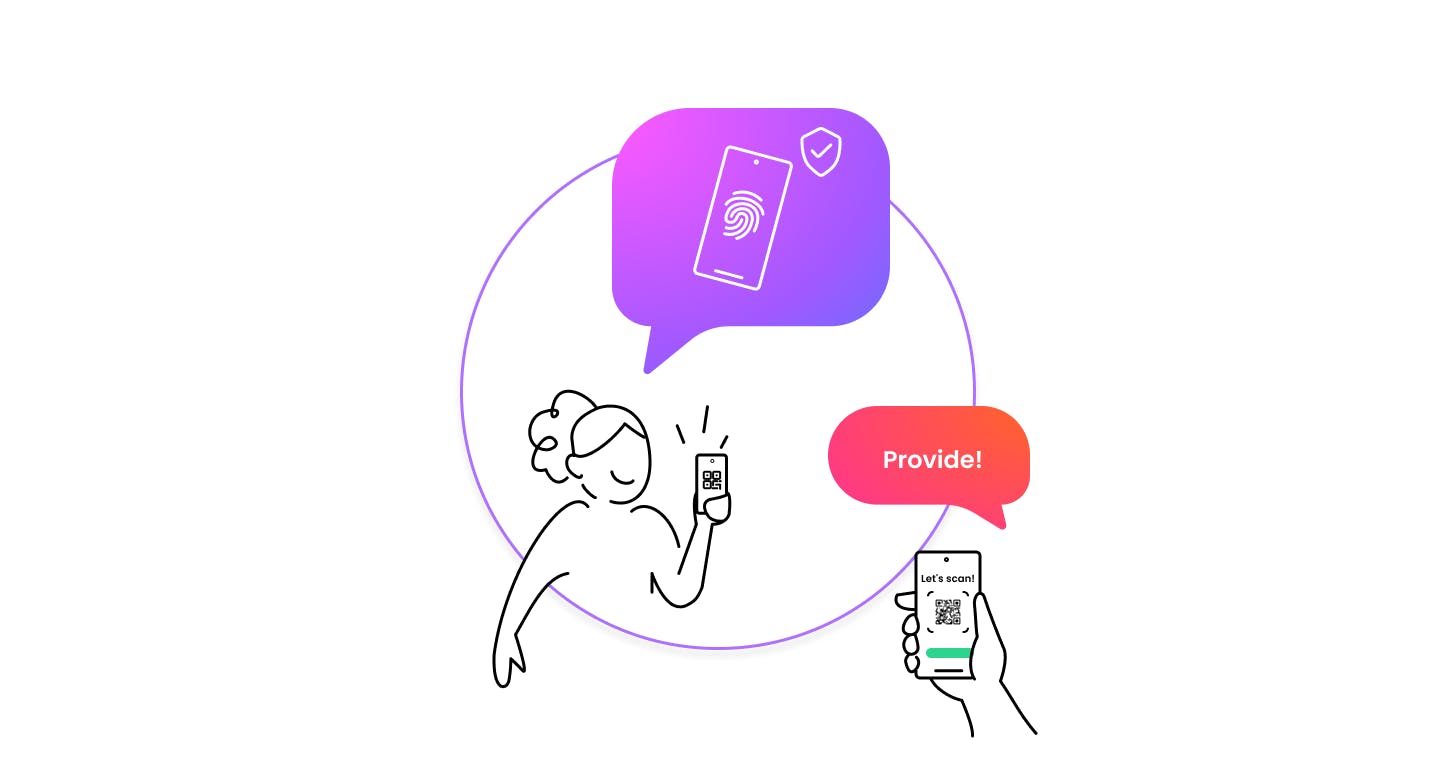 Sideos Pay
Yes, there are alot of payment providers out there that you can use.  But how many of those providers can say that they give the one-click login, one-click data envelope issuance/verification and pay, then with a combinationation of the Fraud Risk, the payment is authorized all in one transaction!  Again, everything you need for your everyday holiday at the All Inclusive Digital Space Resort.  You can't get that with any other payment provider.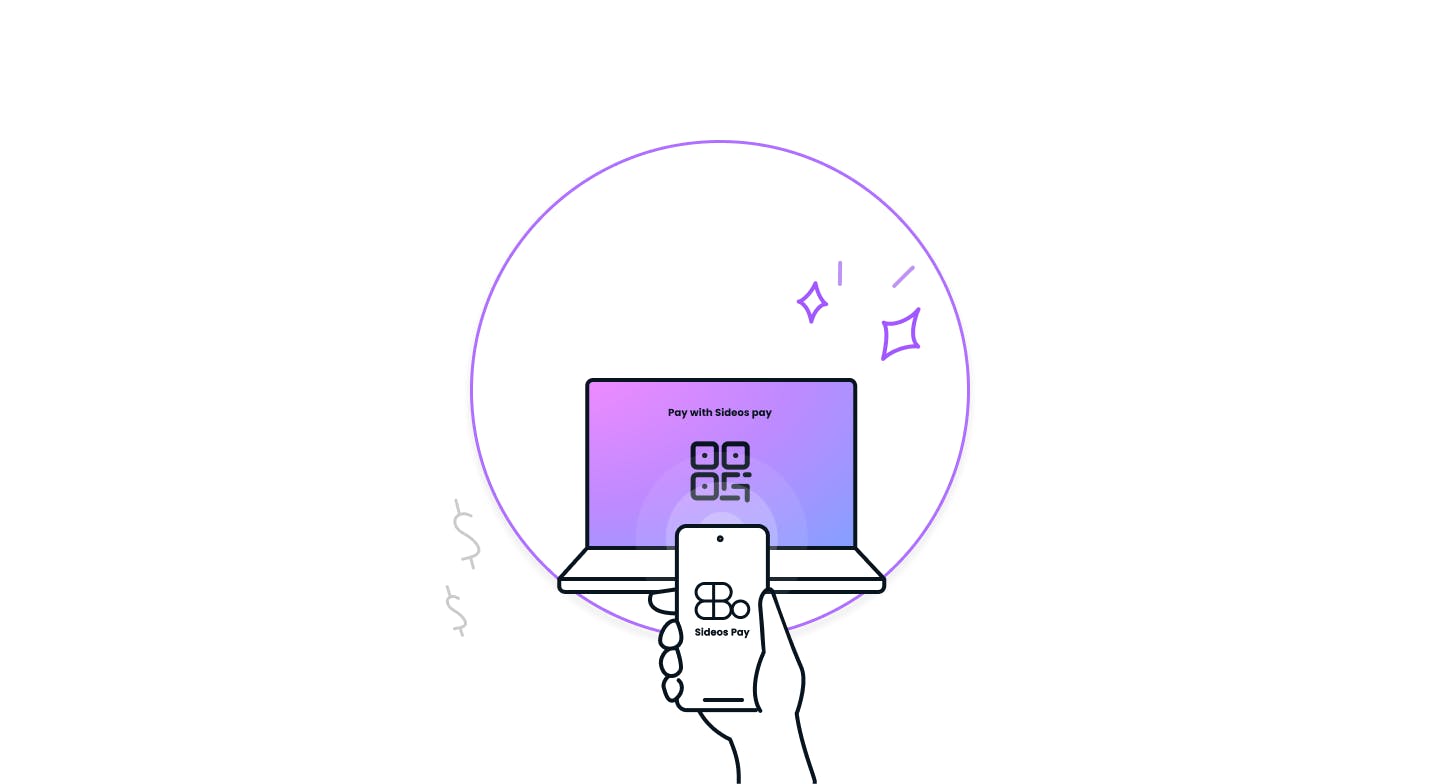 Fraud Risk Score Verification
Understand the risk of your humans when they make payments, apply for loans, apply for rental properties, etc.  If you have multiple organizations, run this once and issue a Fraud Risk Score envelope to bypass this for a period of time that you select.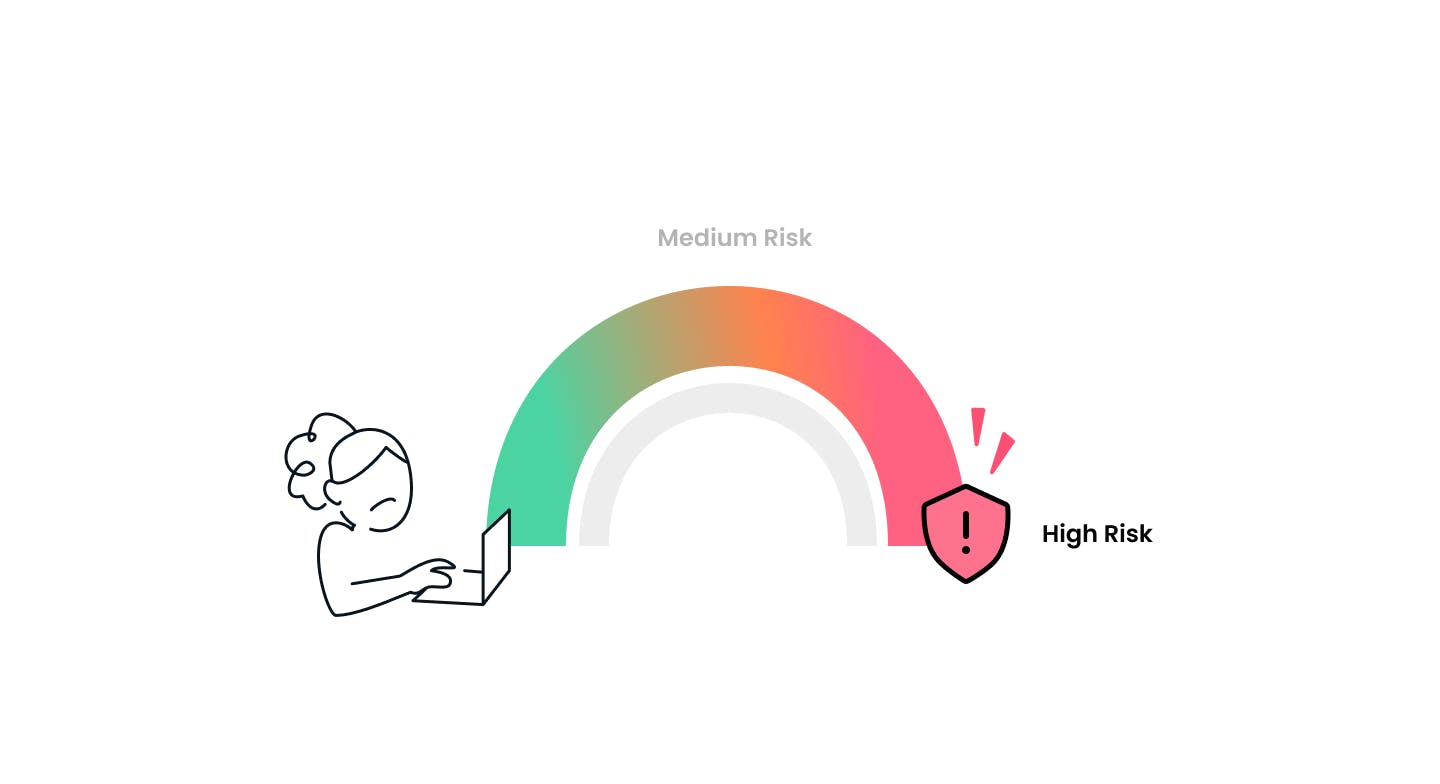 KYC
Know your customers.  Verify that they are who they say they are.  Again, same theme.  One-click to verify their identity, then issue a data envelope to say that you verified it and make the next time they need to check into place, or purchase something, that no ID needs to be provided.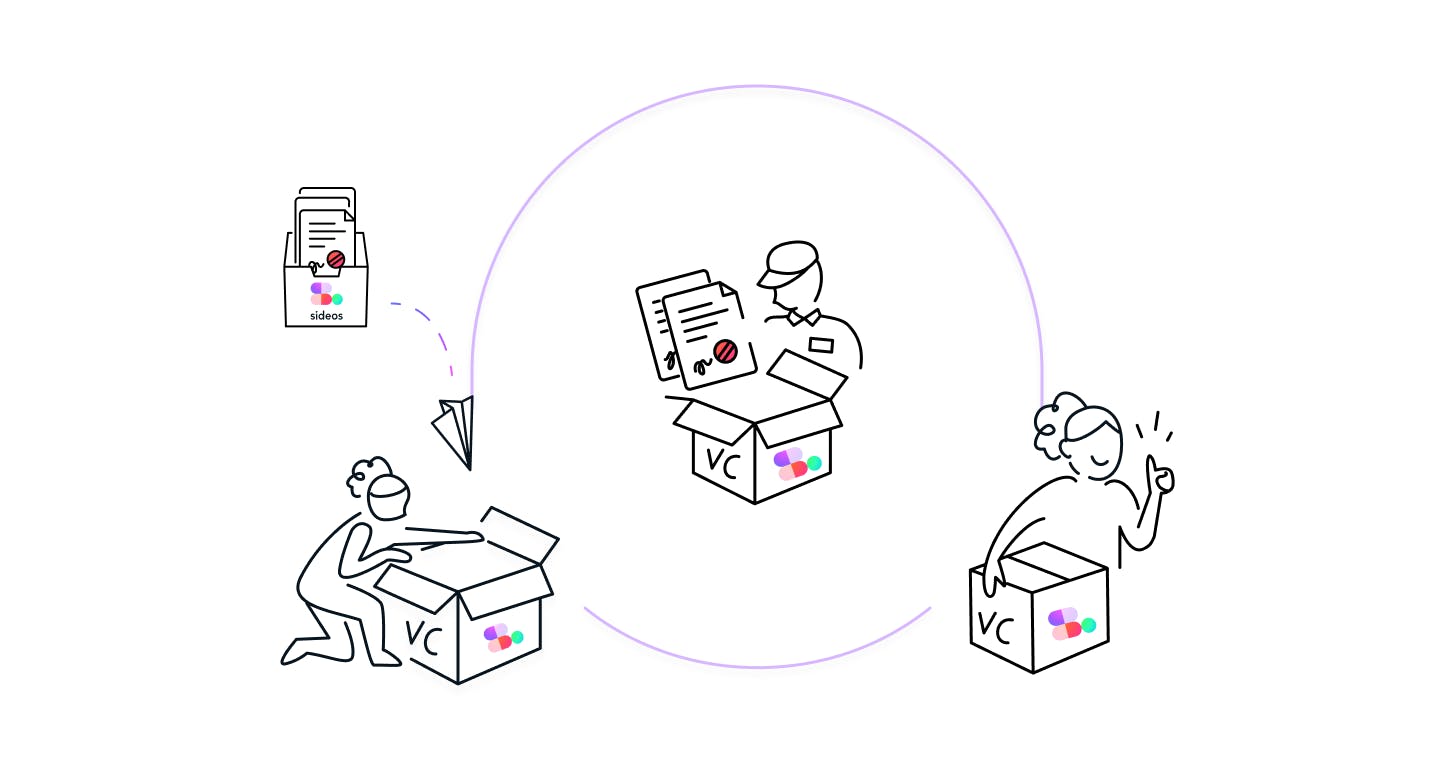 The use cases are endless and anywhere there is a network between people and organizations where information is stored or shared, you can utilize our service through 2 simple API calls to give this to your employees or users.  
Build your Space Resort Today!
You are probably thinking - I can create microservices and I do this technically while minimizing risk.  Sure, you could, but do you really establish trust with your humans and minimize the risk by continuing to store personal information when you don't need to? 
And why taking months to do something when you can do it in a matter of hours to one week depending on how many data envelopes you want to set up.  It does take some thought process and planning, but tools are available right away as you work through that.
At the end of the day, we, at sideos are in the human business.  We care about humans and their interactions with organizations.  We understand that users need more than seamless interactions, they need something that is simple, safe and reliable that they can trust.  We have the universe where you can build your All Inclusive Digital Space Resort and build that trusted relationship with your customers. Start today!